Bhubaneswar: Industry bodies like Aluminium Association of India(AAI) and FICCI have demanded that the Centre should give protection to aluminium industries like the steel manufacturers by levying higher import duty on primary aluminium, intermediary and finished products.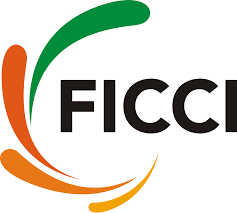 The two industries bodies have told the government that the aluminium sector of the country is going through a challenging phase and is under immense threat by rising imports, declining domestic market share, rising production and logistics costs.
Recently, AAI and FICCI have suggested the government to increase the basic custom duty on aluminium products from 10% to 12.5% and reduc basic custom duty and correction of inverted duty structure on raw materials.
Pointing out that the steel industries have been given protection by some of the special provisions extended to the steel industry like anti-dumping duties for Chinese imports, safeguard duties of 10-20 per cent levied on steel imports, and a minimum 10 per cent increase in the basic customs duty on all steel products, the AAI and FICCI have asked the government to make provisions in the coming Union Budget to safeguard the interest of the aluminium industries in the state.
AAI and FICCI have also urged the government to rationalise costs of raw materials. Rahul Sharma , co-chairman of FICCI committee on mining and minerals who is also a member of AAI, has said that acute shortage of coal and the non-competitive energy costs have adversely hit the sustainability of the aluminium industry.
India's demand for aluminium is expected to double to over 7 million tonnes per annum (mtpa) in the next five years. The the industry has invested over Rs 1.2 lakh crore to enhance its capacity to 4 mtpa to cater to the increasing demand. The sector is also one of the largest job creators with more than 8 lakh direct and indirect employment.