Bhubaneswar: Economists urged the Odisha government to focus on outcome and output of the budget expenditure rather than the budget size. They suggested that the government need to strengthened its administration with filling up of the vacant posts and recruiting the required manpower to achieve qualitative expenditure.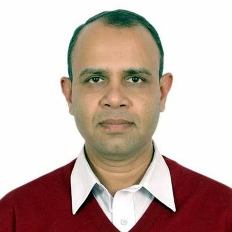 The meeting put forth that the KALIA financial assistance be linked with the agricultural production, productivity, seed replacement, diversification to commercial crop, switch over to ultra-modern farming practices.
The pre-budget consultations meeting was held under the chairmanship of finance minister Niranjan Pujhari, here on Monday. The principal secretary, finance, Ashok Meena, lined up the fiscal position of the government in his introductory speech.
Former finance ministers, Prafulla Ghadei, Panchanan Kanungo, Jugal Kishore Patnaik, former finance secretaries, Ardhendu Sarangi, Rabi Narayan Senapati, KC Badu, economists, Shakti Mishra, SS Rath, Natabar Khuntia, Srijit Mishra, financial journalist Dilip Bisoi, Nabard CGM A Chandrasekher, RBI DGM D Patra, UCCI DG Kishore Mohanty, trade union leader Souribandhu Kar, All Odisha Traders Federation secretary Sudhakar Panda, farmers body representative Simanchal Nayak, and Unicef's Soumen Ray gave their suggestions while participating in the discussion.
The finance minister urged the stake holders to suggest the means to augment resources from unconventional sector.
Panchanan Kanungo suggested that the water bodies like ponds be handed over the Panchyats on a five-year lease for a consideration money. Prafulla Ghadei said that the government should expand the tax network and plug leakages. He also suggested that the government should recover the penalty imposed on the mine owners.