New Delhi: Four Odias joined as NCLT members, here onThursday. Former district judge Kandhamal Mohammed Ajmal, Aditional chief secretary and 1985 IAS officer L.N.Gupta, former GM, Indian Overseas Bank, Prasanta Mohanty, and former IT chief Commissioner and IRS officer Hemant Sarangi were sworn in as NCLT members today.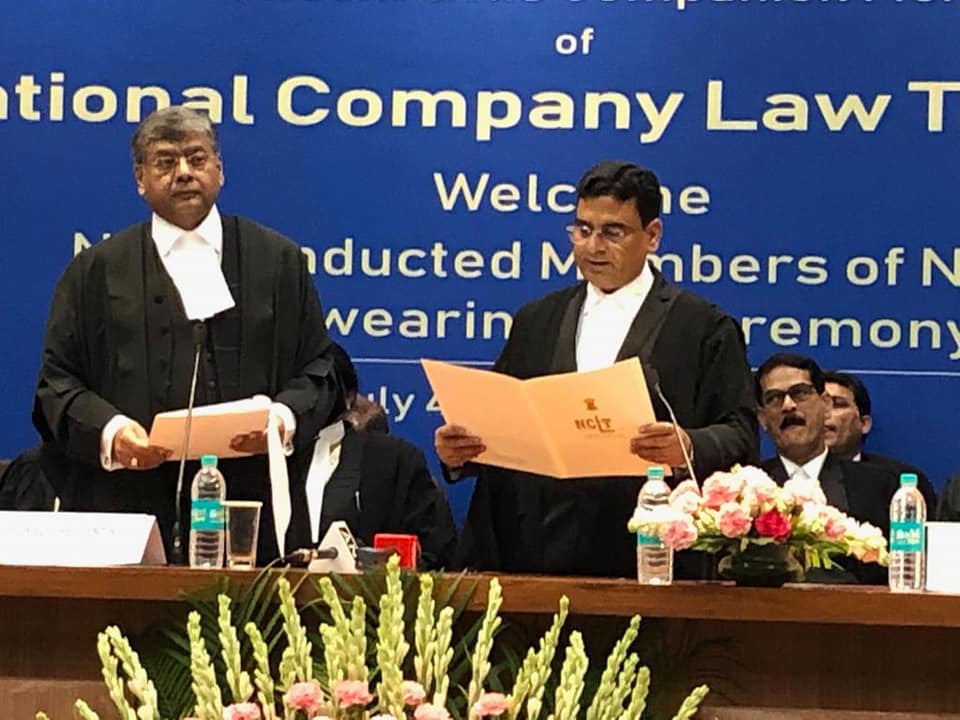 Thirty members including 12 judicial members were administered the oath of office by NCLT president MM Kumar (Retd. chief justice) in a simple swearing-in ceremony held in the Mirza Ghalib Hall of SCOPE Complex today.
Md. Ajmal posted as judicial member in Amravati bench of NCLT at Hyderabad. LN Gupta posted as technical member in place of Deepa Krishan who is retiring on July 19, 2019 in NCLT, New Delhi. Prasant Mohanty, and Hemant Sarangi as technical members in NCLT at Ahmedabad, and New Delhi.
Advocate Sucharitha R and chartered accountant Rano Jain were sworn in as non technical members and posted in Cuttack bench of NCLT.
Other judicial members are retired justice Rajesh Dayal Khare-New Delhi, justice Venugopal M- Mumbai, Pravas Singh-New Delhi, Ajaya Vatsavayi- Chandigarg, Rajsekhar VK- Mumbai, Suchitra Kanuparthi-Mumbai, Abani Ranjan Sinha-Allahabad, Ashok Borah- Kochi, Poondla Baskar Mohan – Jaipur, and Venkat Subba Rao Hari- Gawahati.
Among technical members are Narender Bhola – Hyderabad, Shyam Babu Gautam – Mumbai, Kapal Vohra – New Delhi, Anil Kumar B- Chennai, Sumitra Purkayastha- New Delhi , Rajesh Sharma -Mumbai, Chandra Bhan Singh- Mumbai, Satya Ranjan Prasad- Mumbai, Raghu Nayyar- Jaipur, Chockalingam Thirunavukkaram- Ahmedabad, Veera Brahma Rao Arekapudi- Kochi Ashutosh Chandra – Guwahati, Virwndra Gupta- Kolkota, and Binod Kumar Sinha- Hyderabad.