Bhubaneswar: Taking a cue from corporate world, the Odisha agriculture minister Arun Sahoo Friday introduced Town Hall culture in his department.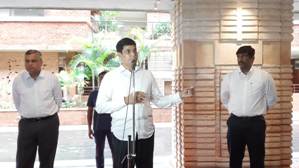 Sahoo called a meeting of all the employees,down from a peon to the principal secretary, in the Krushi Bhawan, here at 9.30 am on Friday. There was no dais for the guests to adorn nor chairs for the audience to sit. The 1-hour town hall meeting was conducted with all standing in the lobby of the Bhawan.
The minister urged the staff to inculcate the 5Ts mantras of chief minister Naveen Patnaik to make the department number one in the state. "Agriculture starts with A, and I want that we must be A-class department in the state", he told the employees.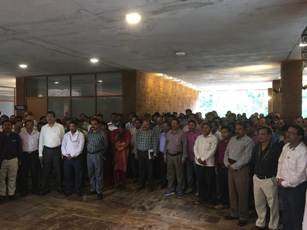 "Teamwork, Technology, Transparency, Time and Transformation are the five T mantras of Naveen Patnaik government to provide a transparent, responsible and accountable governance to the people of the state. We need to follow these five mantras to make the department vibrant with a view to make the farmers of the state prosperous."
The town hall was attended by the agriculture principal secretary Sourav Garg and agriculture director, M. Muthukumarand.