DIR Prisoners not in the beneficiary list
Pension a paltry Rs500 under Madhubabu Pension Yojana
Dis-honour to the Emergency victims
Bhubaneswar: The Odisha government's decision to cover all the MISA prisoners of 1970s Emergency Period under Madhubabu Pension Scheme has created a flutter among the people who believe in democracy.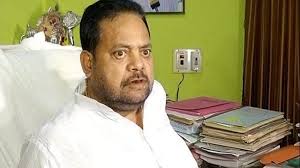 The State government has come out with a notification to cover all the MISA prisoners of Emergency Era under Madhubabu Pension Scheme. The director of state social security & empowerment of persons with disabilities(SSEPD), Sushant Mohapatra, has written to the home department about the State government's decision.
Now political persons those were arrested under MISA during emergency period would get a monthly pension of Rs 500 as per the Madhubabu Pension Scheme.
However, emergency prisoners and others those who believe in democracy have expressed their anguish over the government decision. They have pointed out that this a shame for the people those who fought the tyranny rule of the Congress government led by Indira Gandhi during the 1970s.
"It is a dishonour to the people who fought for democracy during the Emergency Era", said the Leader of the Opposition (LoP) in the Odisha Assembly. He said the government should come up with a separate pension scheme to cover the emergency victims those were arrested under MISA and DIR. The BJP leader and former minister said that the BJP governments in Madhya Pradesh, Chhattishgarh and Rajasthan have introduced Loktantrik Sennani Samman Nidhi Niyam to provide pension upto Rs 25,000 to emergency victims.
Former minister and ruling BJD MLA Pradip Maharathy, a victim of emergency, has expressed his displeasure over the government's decision. He has objected the very idea of giving pension under Madhubabu Pension Scheme. He has also pointed out that the government has excluded the DIR prisoners from the beneficiaries list. Many political persons were sent to jail in the state under DIR during the emergency period.
Three states in the country have introduced the pension schemes for the MISA or DIR prisoners of emergency period. While Madhya Pradesh is giving Rs 15,000 to Rs 25,000 per annum to emergency victims , Chhattisgarh is giving Rs 5000 to Rs 25,000 per month and Rajashtan Rs20,000.
In Odisha many tall opposition leaders like Biju Patnaik, Harekrushna Mehtab, Biswa Bhusan Harichandan(now Andhra Pradesh governor), Panchanan Kanungo, Surendra Nayak, Pradip Maharathy and many RSS and BJP workers were in jail during the emergency.