New Delhi: In a digital rape case, the Delhi High Court has granted bail and suspended the seven years' sentence awarded to a man.
What is digital rape: When someone rapes a person using finger or fingers it is termed a digital rape.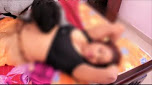 The victim, an American woman, however protested against the court order.
It was in 2013, Rajiv Panwar sexually assulted the American woman who was staying as a tenant in his house in South Delhi with her husband. A rape case was filed against him in June 2013 by the victim and Panwar was convicted of rape by a trial court here in February 2019. He was sentenced to seven years' imprisonment.
The Delhi high court, however, on July 5 granted Panwar the bail and suspended the sentence during the pendency of the plea challenging the lower court conviction.
The victim, who shot a video in front of Indian Consulate in San Francisco, protested that the perpetrator of the crime has been granted bail.