Bhubaneswar: The national conference of Institute of Chartered Accountants India (ICAI) was inaugurated by union MSME minister Pratap Chandra Sarangi, here on Friday.
Over 1500 chartered accountants from across the country will deleberate on the theme Parivartnam Bhabatu Parivartanayam– Adopt & Adopt to Change– in the two -day conference which is organised by the Bhubaneswar Branch of the ICAI.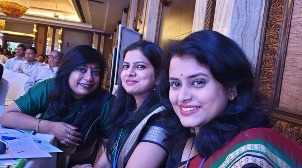 Nalco director finance Sridhar Patra, president of the ICAI Prafulla Premsukh Chhajed, CCBMP chairman Rajesh Sharma, EIRC chairman Sumit Binani, conference organising committee chariman Mihir Kumar Sahoo, ICAI Bhubaneswar branch chairman Sugyan Kumar Sahoo, vice chairman Bibhu Prasad Mohapatra, secretary Biswa Ranjan Sutar, treasurer Rajan Kumar Prusty, and managing committee memebers Gautam Lenka, Pradip Kumar Sahoo and Janhabi Deo were present.
The delegates Friday participated in discussion on topics like Accounting Standards , Corporate Law, GST, New Avenue of Professional Practice.
The deliberations on Saturday will be on Audit & Assurance Service-Challenges & Opportunities, Direct Taxes, Panel discussion.
The valedictory ceremony will be addressed by BJD Rajaya Sabha member and former principal accountant general of Odisha Amar Patnaik, vice president of ICAI Atul Kumar Gupta.