Tounge-in-cheek…. by Jugaad Journalist
"Be good, do good".
Last week, when chief minister NaveenPatnaik gave this one liner to his newly appointed corporation chiefs and advisors to various departments and government bodies, it took some time to get it registered in their mind.
After a group photo-ups, Naveen wanted to meet each of them individually. And, when they met him in his chamber, he indoctrinated them in his new mantra.
After 5Ts, chief minister Naveen Patnaik's new mantra is "Be good, do good."
The ministers and bureaucrats are chanting the 5Ts mantra day and night. Many of them have become innovative in linking the 5Ts with their rhetoric.
Now, the corporation chiefs and advisors would chant the new mantra given to them by the party supremo.
By giving 36 young party leaders some responsibility in the governance, Naveen perhaps is grooming the BJD's future team. So, by inculcating the mantra "Be good, do good", Naveen wants them to be remain clean and accountable to the people.
Jugaad Journalist wishes good luck to Naveen' Team-36.
Advisor?
Last week, when Naveen Patnaik picked up a group of young party leaders for appointment as chairman of corporations and advisor to various government departments and official bodies, there was lot of confusion.
"Corporation chairman post, fine. We understand. But, what is this advisor post? ", wondered many a journalists. The post of Mo School and Mo College chairman added to the confusion.
Those who have got well defined corporation or board chairman post are happy. But, those have got advisor posts are at complete loss. At least eleven of the 36 have got advisor post while Sasmita Bagchi has got Mo School chairman post and film-star turned politician Akash Das Nayak Mo College chairman post.
What is this post? What is its job? They ask everybody they meet. Will they have some power? Will they be given a chamber in the department? Will the department give them a vehicle? Etc. These are questions that are disturbing them.
The general administration department, in fact, is on the job. It is now defining the job, position and power of the advisor. Once, that is done the formal notification will come out, Jugaad Journalist overheard.
Missing At Home Party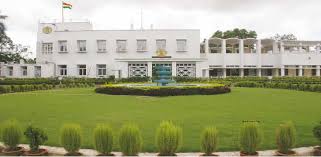 Regular invitees of At Home Party, hosted by the Governor, are wondering why there was no invitation for the Independence Day High Tea at Raj Bhawan, this time.
Perhaps these patriots have missed the Governor Prof. Ganeshi Lal's announcement in the aftermath of the severe cyclone Fani.
The Governor had declared not to host At Home party this year as a mark of respect and also being in solidarity with people affected by Cyclone Fani in the State.
Obviously , At Home party regulars must be missing the crispy Samosa, well stuffed Sandwitch and soft Chhena Poda along with hot tea and coffee in a rain drenched afternoon.
jugaadjournalist@gmail.com