Bhubaneswar: Eminent classical dancers from the across the country will paid rich tribute to legendary danseuse Padmashree Sanjukata Panigrahi on her 75th birth anniversary on Saturday, here at Rabindra Mandap.
Sanjukta & Raghunath Panigrahi Cultural Heritage Foundation in association with Guru Kelu Charan Mohapatra Odissi Research Centre and the Odisha government is organising the programme Tumari Smrutire to pay the tribute to the prima dona of the Odissi Sanjukta Panigrahi.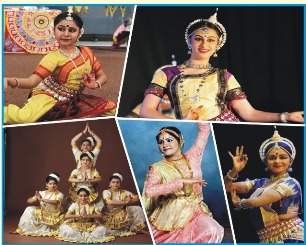 Foundation chief trustee Partha Panigrahi said that established dancers from all over the country are going to perform in Tumari Smrutire. He said Nadini Sihna from Kolkata will present Kathak, while Sanya Chadha from New Delhi and Rina Jana from Kolkata will preset Odissi dance. Mom Chaterjee and her troupe will present Mohiniyattam. Child artist Angelina Avnee from Bangaluru will present Odissi. Sadhana Srivastav from New Delhi and Mrutunjaya Rath will anchor the programme, said Partha Panigrahi.