Bhubaneswar: In the post emergency, the Janata Dal in Odisha came to power by winning 110 of the 147 seats in the 1977 assembly elections. There was hectic lobbying for the chief minister's post as Biju Patnaik was at the Centre as union minister for steel.
The names that were doing round were of Prahallad Mallick, Pratap Mohanty and Nilamani Routray. As it was decided by the Janata Patry Central Committee that only a leader who has gone to jail during the Emergency period would be made chief minister, Routray's chances was not there as he was not imprisoned during the Emergency.
Mallick was very popular among the MLAs and was a front runner for the top post.
Biju Patnaik, it was widely believed, was in favour of Mallick's candidature. Patnaik was obliged to the dalit leader who had left Rajnagar seat for him to contest and win in the by-elections. Mallick had won two seats Rajnagar and Patamundai, while Biju Babu had lost from four assembly seats and one Lok Sabha seats in 1971 elections as Utkal Congress candidate.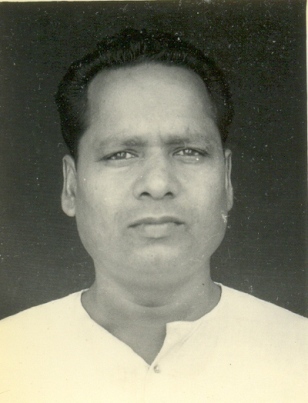 Prime minister Moraji Desai too was interested for the dalit leader.
However, despite of the favourable political environment, Prahallad Mallick could not be chief minister of Odisha.
Nilamani Routray turned out to be the dark horse in the race.
What happened? Why Mallick, a dalit leader could not be chief minister of Odisha?
'Prathitajasa Prahallad', a biography of Mallick written by veteran Congress leader and former minister Bhagabat Prasad Mohanty, which was released on Satruday, has revealed the back-door political machination that went at that time to deprive a dalit from becoming the CM.
Mohanty, in a chapter 'Jati Dwandare Mukhyamantri Pada'(Chief minister's post in caste conflict), has said that Biju Babu forget the obligations of Mallick. He was not able to tolerate the popularity of Mallick in the Janata Party legislative party. Biju Babu forget the obligations and blocked the path of his ascendance of a dalit leader to the top post.
Mohanty has also described how Srikanta Jena and Nalinikanta Mohanty played a role in keeping out a dalit leader from becoming the chief minister.
Nilamani Routray's name cropped up, Mohanty has written, as Harekrushna Mehtab reminded Biju Babu about the last wishes of Nalini Devi. Nilamani Babu's wife Nalini Devi, while she was struggling against cancer in Mumbai hospital, had requested both Mehtab and Biju Babu that she wanted to see his husband as the chief minister of Odisha.
The Janata Party legislative party met under the supervision of Central observer Sikandar Bakht. Biju Babu remained silent in the meeting obviously in support of Nilamani Routray. And, Routray was elected as the leader of the Janata Party Legislative Party to become the chief minister of Odisha.
Mohanty has concluded the chapter with saying that the Janata Party Central Committee's decision that an Emergency victim would be chief minister was violated in Odisha. The intense caste conflict defeated that Janata Party's Central Committee's principles.
The book, published by Prahallad Mallick Smruti Parisad, was released by State culture and language minister, Panigrahi. Former ministers Sashi Bhusan Behera, Pratap Deb, Atanu Sabyasachi Nayak, senior journalist Arun Panda, Pradosh Patnaik, linguist Debi Prasanna Patnaik, former MLA Sipra Mallick, and former finance minister Panchanan Kanungo were present on the occasion.
Kanungo, while discussing about the book, said that there was a secret understanding between Nilamani Routray and Pratap Mohanty with the mediation of young leaders like Srikanta Jena and Nalini Mohanty. He said as part of this secret pact, Pratap Mohanty got the energy portfolio among others. The energy department was separated from the irrigation department in this ministry making.
Pratap Mohanty was made # 2 in the cabinet with important portfolios like revenue, energy, community development & social service, commerce and lift-irrigation. Prahallad Mallic was #3 in the cabinet with light portfolios like agriculture & cooperation, irrigation(without energy department), tribal & rural welfare.