Tongue-in-Cheek by Jugaad Journalist
Modi's Man Friday… Pratibha Ray's Sequel… Ollywood Bad Man Returns…Kalikesh Flying
——————————————————————————————————————–
Naveen's Doon School Skills……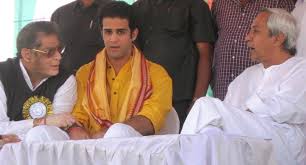 He is an accomplished actor. Good at swimming. And, a sports person with strong desire to win.
That is how Naveen Patnaik was presented by his Doon School senior AU Singhdeo.
Naveen was relishing the praises showered on him by his elite school alumnus at the extended executive body meeting of the BJD.
Naveen's extra-curricular activities in school days may be his adolescence infatuations. But, these have certainly played key roles in steering his political career in later part of his life.
No doubt, Naveen has developed a strong desire to win elections. This he learnt from the hockey field of his school where he used to defend the onslaught of the rival team as a goal keeper.
He is considered to be a sanguine politician in Indian politics. For, he knows how to swim in choppy political water. Be it UPA government or NDA government at the Centre, Naveen keeps floating keeping his head above water.
Acting in school drama might have brought him a cameo role in Merchant Ivory's 1988 Hollywood thriller The Deceiver. But the skill he honed as an actor in Doon days came handy in dealing with the powerful dramabaazs of the State as well as the country.
Naveen's old friend Singhdeo, a senior most leader of BJD , is now sulking in political wilderness as he was denied a renomination to Rajaya Sabha by the party supremo. And, what is worse, his two sons Kalikesh and Arkesh lost the 2019 elections. While Kalikesh, the sitting MP of Bolangir, lost the elections to his Bhouji Sangita Singhdeo of BJP, his brother Arkesh could not make his debut in electoral politics as he failed to defeat the sitting Congress stalwart Narsingha Mishra in Bolangir Vidhan Sabha seat.
Will Senior Singhdeo's good words about Naveen bring luck to the erstwhile royal family of Bolangir?
Kalikesh Flying….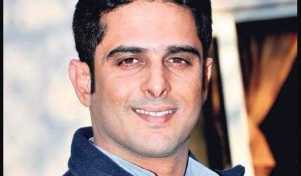 AU's son Kalikesh is, however, flying high. The electoral defeat has failed to demoralize him.
With age in his side, Kalikesh wants to fly, fly high, literally.
The 45 year old scion of the erstwhile royal family of Bolangir has joined Bhubaneswar –based Government Aviation Training Institute (GATI), one of the oldest flying clubs of India, 73 year old, founded by legendary politician of Odisha Biju Patnaik.
Kalikesh is almost completing his mandatory 150 hour flying to get the private pilot license.
He is, in fact, not learning flying to become a pilot.
The politician, two time Lok Sabha MP, has his eyes fixed on the ground even when high in the sky.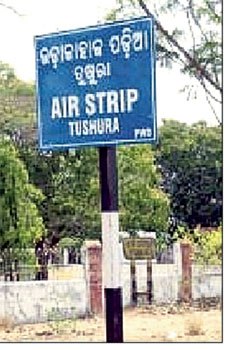 Kalikesh is working hard to have a pilot training institute at Tushra, an airstrip in his Bolangir Lok Sabha constituency. With the financial support of about Rs 8 crore from the government of Odisha, the airstrip is being prepared for the flying trainer aircrafts. The runway has been laid down and the fuel tank has been installed. The hanger is under construction. The flying training institute will start taking pilot aspirants soon after the Dussehra.
Ollywood bad man returns…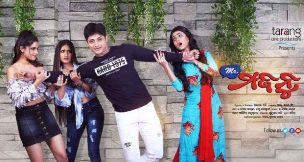 This year Dussehra will witness release of two  big-banner  Odia films. The Tarang Production set to release its film 'Mr. Majnu' during the Puja. Sarthak Production's  'This is Maya Re Baya' will compete with Babushaan starrer Mr.Majnu during the festival time. Another film ' Babu Bhai Jaan' starring Arindam and Sivani Sangeeta is also readying for Puja release. However, 'Bajibalo Sehnai', a filmy version of Ashutosh Mohapatra's Odia Jata hit in the same title, will miss the Puja this year.  
Mr. Majnu is an action packed comedy film where in Babushaan will be seen flirting with three heroines, Sheetal, Suryamayee and Dibyadisha. Raimohan Parida and Mihir Das will also be seen in action in this film. Director Ashok Pati will once again show his talent in making a film out of films.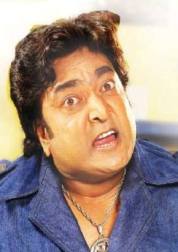 Director Sushanta Mani, however, is trying to do something different in 'This is Maya Re Baya'. In the film, Sidhanta, Swaraj, Eleena and Jillki with Jay Prakash (Tilu) are going to titillate the audience
Bajibalo Sehnai is a triangular love story starring Jillik, Amal and Sambeet.
With Mr Majnu's shooting over and Bajibalo Sehnai is off the floor, may be temporarily, Ollywood bad man is returning to Jatra. Odia film industry's dreaded villain Raimohan is going to be seen in Odia opera this season. Raimohan had two films Mr. Majnu and Bajibalo Sehnai in his hand this year.
Pratibha Ray's Sequel Novel…..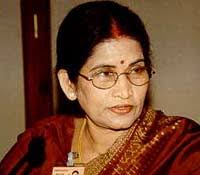 This year's festival time may see the release of a book by Gyanpith awardee Odiya women novel writer Pratibha Ray.
Ray is writing a sequel to her highly acclaimed novel Sesha Iswara . The new novel is about international terrorism . The authoress was recently in Canada for few months to do the research for writing the book. She went for intense research on international terrorism to write the book, sources close to her told Jugaad Journalist.
The Moortidevi awardee and Yajnaseni famed writer is certainly building up the expectation of her readers.
Modi's Man Friday….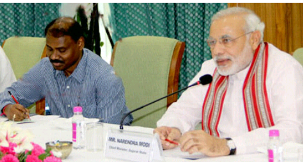 Post Dussehra, however, will see an Odia officer getting a prize posting in India. Senior IAS officer Girish Chandra Murmu is likely to be made a member in the Central Vigilance Commissiion (CVC), the powerful staturoty apex body which monitors Central government's corruptions. Murmu, a 1985-batch officer of Gujarat cadre , was the principal secretary to Gujarat chief minister when prime minister Narendra Modi was at the helm of affairs in the State. He is also a favourite of union home minister Amit Shah.  
Murmu, who is now the expenditure secretary in the union finance ministry, is to reitre in November, next. Will anyone believe that Modi and Shah will see him back in Mayurbhanj in Odisha?
jugaadjournalist@gmail.com