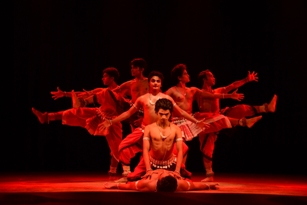 Bhubaneswar : International famed Sarangi player Sabir Khan and US-based Odissi dance exponent Niharika Mohanty's solo performance kept mesmerized the audience on the third evening of the 25th OMC GKM Award Festival, here on Saturday.
Sarangi exponent Sabir Khan opened the evening with an invocation. Accompanied by young and versatile Tabla player Ishaan Ghosh, he displayed sheer brilliance in musical improvisations with sustained melodic and rhythmic patterns. Ishaan Ghosh's effortless percussion play portrayed his versatility and perfection in articulating complex rhythmic patterns. Exploring novel interpretations of Sarangi playing, Sabir Khan delved into the nuances of the beautiful Vachaspati Raag. With its celebratory notes, this raag invoked a feeling both of happiness and gaiety. In their recital, they also explored folk and Rajasthani compositions.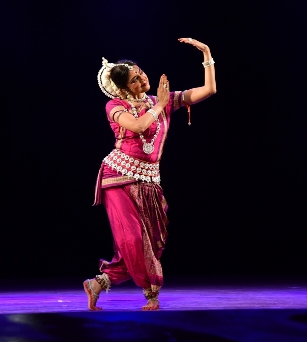 Niharika Mohanty took over the stage from Sabir Khan with his solo Odissi. In the only solo presentation of the festival, Niharika, senior disciple of Guru Kelucharan Mohapatra and founder-director of Guru Shradha, California, USA, presented two dance pieces, Behag Pallavi, a pure dance and an Abhinaya -Braja ku choro asichi…, both composed by the legendary Guru Kelucharan Mohapatra. With years of nuanced training under Guruji, Niharika Mohanty's execution of Behag Pallavi displayed the essence of Guru Kelucharan Mohapatra's gharana interwovened with her own creative expression. In her second presentation, Braja ku choro asichi, she beautifully portrayed mother Yashoda cajoling infant Krishna to sleep by saying that a thief entered into Brja to steal him.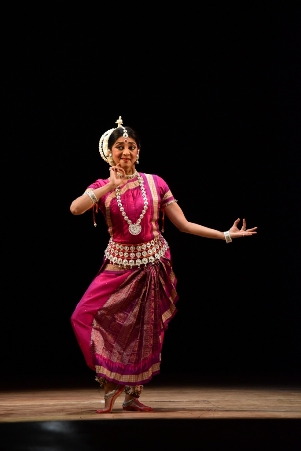 The concluding presentation for the evening was by eminent Odissi guru, Bichitranda Swain concluded the event with his Rudrakshya. His troupe presented Jaha Krishna Saha Kali, a production delving into a deep connection between Krishna (an avatar of Vishnu), and Kali (an avatar of Shakti). The composition explored the many similarities and contrasts between Krishna and Kali. While Krishna secures the cosmos with compassion, Kali maintains the cycle of birth and death of every being residing in it with her fierceness. Set to the music composition of Ramahari Das, rhythm composition of Dhaneswar Swain and the dance direction and choreography of Bichitrananda Swain, the dancers Jagyan, Dushasan, Bichitra, Santosh, Samir, Sanjeev, and Rasmi portrayed this intricate production beautifully with neat footwork, grace, and commendable stage presence, an apt conclusion to the third evening of the Award Festival.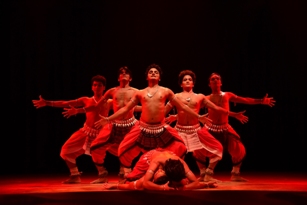 Biju Patnaik International Airport director Suresh Chandra Hota, director of the The Crown hotel Debashish Patnaik and Srjan director Ratikanta Mohapatra graced the evening.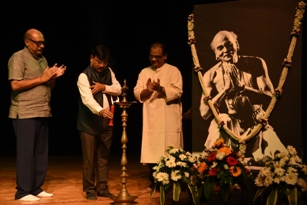 Hindustani musicians Indrani Mukherjee, Apurba Mukherjee accompanied by Gourav Chatterjee and Odissi group presentations by Tridhara, Bhubaneswar, led by Gajendra Panda and Soor Mandir from Cuttack led by Jyotsna Rani Sahoo will fill the fourth evening of the Festival.