Bangalore: In yet another shocking incident of Player Unknown's Battle Ground (PUBG) addiction proving lethal, a 26-year-old youth in Karnataka's Belgaum district allegedly beheaded his elderly father on Monday.
Kumbar's father, Shankarappa, was a former police officer, who had retired just three months back. Shankarappa used to repeatedly ask his son not to get addicted to his mobile phone and indulge in something constructive. So he took away his mobile phone and disconnected the internet connection later. Angered over this, Raghuveer locked up his mother and murdered his father using a kitchen knife.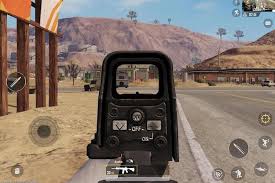 he incident, according to the reports, occurred around 5 am in the morning. Belgaum city police has arrested the accused and the accused has also confessed of killing his father. He will be produced before the court on Monday. Police, however, suspect another motive behind the murder.
Curated by Aditya Nayak