Bhubaneswar: Union petroleum minister Dharmendra Pradhan has urged the union civil aviation minister Hardeep Singh Puri to introduce a direct flight between Bhubaneswar and Dubai.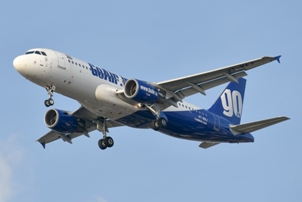 Pradhan, in a letter written to Puri on Wednesday, has stated that over 15,000 Odia people are residing in various cities and towns of United Arab Emirates(UAE). These people are facing hurdles in coming to their home State due to absence of a direct flight to Bhubaneswar from Dubai.
The union minister said a direct flight between Bhubaneswar and Dubai will not only facilitate the traveling of Odia people living in UAE, it will also promote Odisha tourism.
Pradhan said that currently Biju Patnaik International Airport at Bhubaneswar is serving international flights to Bangkok and Hong Kong besides to several destinations in the country. With the coming up of Udan scheme, smaller airports have started coming up with air connection to Bhubaneswar.