Ultra Tech Cement, Shiva Cement, BRPL Vie for Limestone Mines
Bhubaneswar: Odisha's bid to offer limestone and graphite mines on auction has received tepid response.
The State directorate of mines had invited bids for four limestone blocks and one graphite block in July, 2019. However, the response from the bidders is quite disappointing.
While two limestone blocks received blanks, one got a single bidder and the fourth one got only three bidders. Similarly, for the single graphaite block that was put under hammer got only three suitors.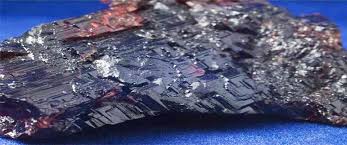 No bids were received for Garamurrah limestone block in Nuapada district and Pipalmunda limestone block in Bolangir district. ACC Ltd. was the only bidder for the Behera Bhanjipali limestone block in Bargarh district. However, Shiva Cement of Rourkela, Ultra Tech Cement, and Brahmani River Pellets of Bhubaneswar have filed tenders for Khatkurbahal (North) limestone/dolomite block in Sundergarh district.
Similarly, three bids from Kalinga Enterprises of Rourkela, Shree Minerals of Cuttack, and ACE Commercial Company of Bhubaneswar for the Jagdalpur graphite block in Rayagada district.
Sources in the Odisha directorate of mines told India Whispers that the government will go ahead with the auction process for award of Khukurbahal limestone and Jagdalpur graphite blocks only as the two mines have received three bidders. The sources said that the Behera Bhanjipali limestone mines tender will be cancelled as there was one bidder for the block.
Khatkurbahal(North) limestone/dolomite block spreads over 156.43 hectares in Sundergarh district.
The Behera Bhanjipali limestone mines spreads over an area of 131.35 hectares in Bargarh district promises a reserve of 6.240 million tonnes of minerals. ACC Ltd. has interest in this mine as it is located closer to its limestone-based cement plant in Bargain district. The ACC Ltd, in fact, had acquired the plant from the Odisha government owned Idcol in 1994.
Garamurrah mines in Nuapada promises a stock of 3.880 million tonnes of limestone and Pipalmunda mines spreads over an area of 70 hecatres in Bolagir district.
The Jagdalpur graphite block Spreads over an area of 17.798 hectares in Rayagada district.
The directorate mines last week has floated tenders for two more mines of limestone and graphite. The mines that are placed for the online auction are Naringapanga Graphite block in Rayagada district for mining lease (ML) and Uskalvagu Limestone block(189.524 million tonnes reserve) in Malkangiri district for grant of composite license (prospecting license cum ML). The last date for submission of the bids is November 6,2019.
The State government has engaged Central sector PSU MSTC for providing the electronic platform for the auction, and SBI Capital Markets Ltd (SBICap) as the transaction advisor.