Bhubaneswar: Xavier University Bhubaneswar (XUB) kick-started its annual cultural-management fest, Xamboree, here on Friday.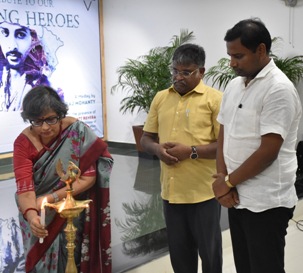 XUB Model United Nations'19, a simulation of proceedings of the UN, orgnised by SpeakUp XUB, saw several delegates representing various countries deliberating on the theme 'Effects of Climate Change'. Sriyansh Mohanty, chief of international press, said , "Climate change is real. Let's not fake ourselves."
The day, in fact, started on a healthy note with a dose of Zumba, organized by HIGH on ZUMBA in association with SportsCom XUB.
Various committees of XUB organized events relevant to future managers
XIMAHR – The HR Association of XAHR, organized Case-in-Point, a national-level HR case study challenge. It aims to provide a problem-solving simulation for budding HR professionals to test their analytical skills. Team Humane_kgpians, Rajarshi Tribedi, and Kaustav Sengupta emerged as the winners.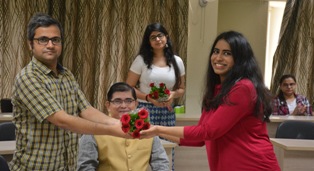 ConXerv – Committee for Sustainability organized Business Buzz, an event where participants presented their business plans aiming towards an economical and sustainable future. It consisted of twp rounds, post which Yash Chowdhury and Mohit Agarwal (Team Knights) emerged as winners and Suryanshu Panda and Akansha Panda (Team XUB) were the runners up.
Ideathon, organized by XCubate, is a B-plan competition. The participants submitted their B-plan before the fest, and the selected participants were further asked to present their idea that would be innovative, and economically viable. Team Ignite emerged as the winner.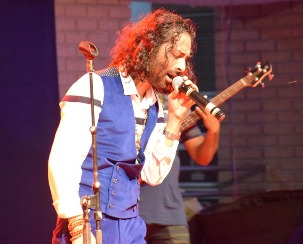 Keeping the fitness bug alive, SportsCom XUB organized X-Box Cricket with about 25 teams pitting against each other in a knockout tournament.
Bharat Mathur, a participant stated how the crowd was "crazy excited" about the matches.
LitSoc – The Literary Society of XUB organized Origami, where participants took part in a treasure hunt, post which, they were asked to enact a scenario with characters from different fandoms. Aishwarya Mishra and Sahil Sharma (MBA HRM, 1st Year) emerged as the winners.

Urbrainiac, organized by HabituX – The Student Association of XAHS, was a brainstorming event to seek sustainable solutions for the harsh reality that resides in the cities.
Mitra Sathpathy, the co-ordinator of HabituX stated, "The most difficult part was to match up to the hype that Xamboree had created in the previous year". Team Cosmos won, while Team Titans was the runner up.
Skill City, one of the Gaming Committees of XUB, organized an indoor gaming event comprising of four teams that were involved in mock stock market trading. International Relations Committee XUB launched X-Safar, an event to make you go around the world! It consisted of three rounds, which culminated with the participants solving a murder mystery. The winners were Aayush Jha, Siddhart Nath, Aditya Kumar, and Ravi Ranjan, from the undergraduate program.

Spicmacay XUB organized a one-of-a-kind event, Yoga Sutra that blends yoga and dance. The judge for the event was Rupal Shah, (Life Skills Trainer and Corporate Yoga Trainer, Sri Sri School of Yoga, The Art of Living Foundation). Mouparna Ghosal, who was the winner for the event stated, "Asanas are a source of energy. Whatever tasks you wish to do, they give you motivation and the right mindset".
Dhwani, the musical extravaganza organized by X-Stage XUB had its preliminary round, which saw participants singing their hearts out. The judge for the event was Sonam Dash, winner of the Royal Stag "Make it Large" contest.
The inaugural ceremony of Xamboree began in the presence of Odisha sports and electronic & IT minister Tusharkanti Behera, XUB vice chancellor Dr. Fr. Antony R. Uvari, deputy registrar Fr. Antony Raj, XAHR Prof. Snigdha Pattnaik.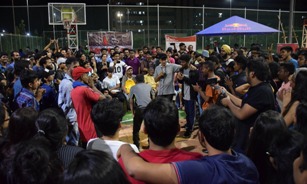 Battle It Out, a classic dance face-off between participants on the streets of XUB was organized by X-Stage XUB. The event witnessed a huge turnout and prominent among the crowd was 12-year old Mohit Kumar Panigrahi, who prefers to be addressed by his stage name – Emkay. He was quoted as saying, "The event is full of hype. It feels good to meet so many dancers and learn from them." The participants were adjudged by one of the highest title holders in India, representing India internationally. Ritwij Hota, a 13 year old apprentice of Android Crew emerged as the winner after a lot of battles.

XStage XUB also organized Sonix, a battle of bands, where teams participate in the form of bands and perform their best piece on stage. The judges for Sonix were the very revered, Dhwani – The Band, who recorded the first ever Hindi Rock Album in Odisha, called "Hum Kahaan". The winner was Cross Affinity, who had a tough competition from Reciprocal.