Bhubaneswar: The Odisha government's most controversial farmers welfare scheme -KALIA- has come under the scanner of the Comprtoller & Auditor General of India (CAG).
With reports of irregularities in implementing the Krushak Assistance for Livelihood & Income Augmentation (KALIA) coming up, the CAG has ordered a special audit of the scheme.
Sources in the CAG office here told India Whispers that the details of the scheme are now being examined. The constitutional validity of the scheme, the procedure of beneficiary selections and the money transactions are being scrutinised by Central auditors. The CAG will seek compliance from the State agriculture department on the issues that would be flagged off following the examination of documents and ground verification, the sources added.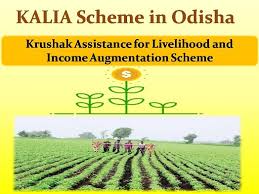 The Odisha government on the eve of the 2019 general elections had launched KALIA – a direct transfer of benefit scheme. The small and marginal farmers having less than 2 hectatres of land and the share croppers and landless farm labourers were the target beneficiaries of the scheme. As per the provisions of KALIA, the beneficiaries would get in their bank account Rs 10,000 per annum in two installments. By the end of the election, as many as 51.05 lakh small and marginal farmers and share croppers and landless farm labourers were benefited by the scheme.
However, a State government sponsored scrutiny of the beneficiaries soon after the election found that 3.41 lakh ineligible beneficiaries squandered a whopping Rs 170.50 crore. Interestingly, the State agriculture department scrutiny found 20,000 government employees and pensioners, 9000 minor children and 12,000 rich farmers have cornered the KALIA money.