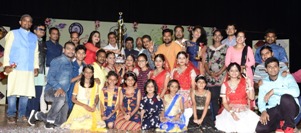 Bhubaneswar: East Coast Railway Inter-Divisional Cultural Festival was concluded at Rail Auditorium on Saturday. The ECoR's headquarters cultural troupe emerged as champion. Khurda Road Division won the Runners trophy.
ECoR general manager Vidya Bhushan gave away the prizes to the winners of different competition in presence of AGM Sudhir Kumar.
Vidya Bhushan praised the quality of the artists amongst the railway family. He said that such healthy competitions encourages and provides a platform to show case the quality of the in-house talents.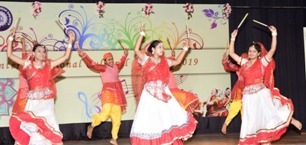 Railway employees, spouse and their wards showcased their various hidden talents during this three days long Cultural Festival. The festival was organised under the aegis of Central Staff Benefit fund, wherein around 200 artists participated in 28 competitions such as dance, music, cooking, vegetable decoration, mehendi, rangoli, fancy dress competitions from Headquarters, Khurda Road Division, Sambalpur Division, Waltair Division and Mancheswar Workshop.
Principal chief personnel officer and president of zonal cultural association P. C. Nayak presided over the function. DGM and secretary of the association A. K. Mishra was present.