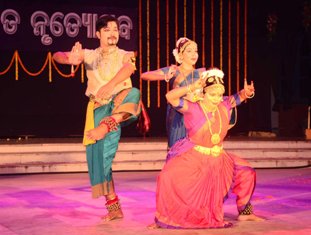 Rourkela: Bharat Natyam dancers of Bangalore-based Natyanidhi Institute of Performing Arts stole the show of the second evening of Vedavyas Sangee Ntrutyotsav 2019, here on Saturday.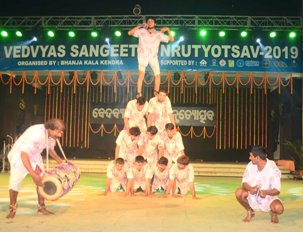 The artists presented the most sought after classical dance of South India under the guidance of their Guru Vasanth Kiran. The troupe began their performance with Trimurthyanjali, a format of Puspanjali. It is an ode to Lord Brahma, Vishnu and Shiva who are Shristhi, Sthiti, sanhara Kartas of the universe. The versatile dancers concluded the evening's performance with 'Pada Vrnam', depicting the manifestation of the Lord and his various leelas through neatly choreographed dance.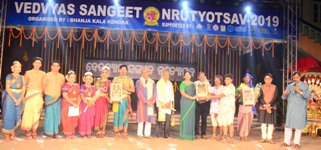 Upkar Panthi and his troupe from Chhattisgarh presented a scintillating Panthi dance, a popular folk dance of the Satnam community.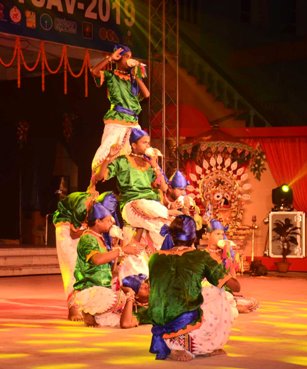 Folk artists from Odisha's Ganjam district presented Ranappa dance and popular Jodi Sankha.
The cultural programme commenced with a 'Guitar Concert' by the artists of Bhanja Kala Kendra under the direction of Guru Dr. Anil Dutta.
The second evening of the cultural event, organised by Bhanja Kala Kendra, was graced by SBI regional manager Pranati Satapathy, president Bhanja Kala Kendra Prashant Kumar Mohanty and general secretary Radha Krushna Mohapatra. Sasank Patnaik and Koena Dastidar anchored the programme.