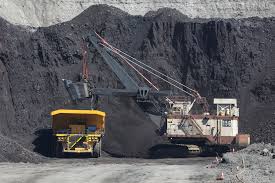 Bhubaneswar: The union coal minister, Prahallad Joshi, Thursday said that all the 4000 people those are going to lose their homestead land by 2023-24 for coal mining projects would be given job in Mahanadi Coalfield Ltd.(MCL).
The union minister, who reviewed the coal mining at Lingaraj mines of MCL in Odisha, announced that the kin of the deceased coal mine workers would get Rs 15 lakh as ex-gratia instead of Rs 5 lakh. He said this welfare measures will benefit 3.5 lakh coal mines workers working in 8 States of the country.
The minister said that for smooth evacuation of coal from the coal mines the MCL will invest Rs 9000 crore in infrastructure development.
The Coal India Ltd. CMD, AK Jha and MCL CMD BS Sukla were present.