Bhubaneswar: Odisha agriculture minister Arun Sahoo said that the State has a programme to cover 2.85 lakh hectares under paddy, 14.31 lakh hectares under pulses, 4.21 lakh hectares oil seeds, 4.78 lakh hectares vegetables, 1.10 lakh hectares spices and 30,000 hectares under sugarcane during the current Rabi season. He said the farmers would be supplied with 59,652 quintals of certified paddy seeds and 33,338 quintal of non-paddy seeds for Rabi their cultivations.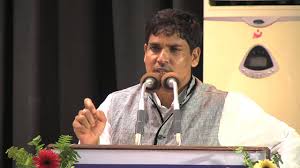 Unveiling the Rabi Programme 2019-20, the minister said that the target is to produce 1898.31 thousand tonnes of food grains in Kharif and Rabi seasons during the whole of the year. He said during the year 1152.15 thousand tonne of cereals like paddy, wheat, maize, millet; 746.16 thousand tonnes of pulses like black gram, green gram; 519 thousand tonnes of oil seeds like ground nut, mustard and til; 7527.83 thousand tonnes of vegetables; 182.93 thousand tonnes of spices; and 2265 thousand tonnes of sugarcane will produced.
Agriculture principal secretary Sourav Garg, director M. Muthukumar, horticulture director Bijaya Ketana Upadhya , and soil conservation director Hemanta Kumar Panda were present.