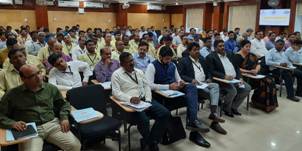 Bhubaneswar: The Odisha skill development and technical education (SDTE) minister, Premananda Nayak, Friday said that the State government has a target to cover 7,000 apprenticeship trainees this fiscal.
Addressing a conference on Apprenticeship Act, 1961, said Odisha has registered 2835 apprenticeship organisation and has a capacity for training 1 lakh manpower. Currently 2,809 people are undergoing apprenticeship training in the State, he added.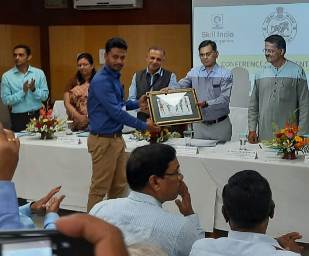 Stating that for both skilled and unskilled manpower apprenticeship training is essential, the minister said apprenticeship training enhances the efficiency and employability of workforce, he added. The minister urged for cooperation of both Centre and State besides the MSME and PSU sectors in this effort.
On this occasion MoUs were signed with IMFA, Idco, Utkal Alumina, Odisha Hydro Power Corporation, Birla Tyres and Odisha Police Housing Corporation for apprenticeship training. Tata Steel and Vedanta Ltd were felicitated for their contribution to apprenticeship training initiatives. The winner of the All India Skill Competition Rajani Kanta Sahoo was also honoured on this occasion.
Parliamentary standing committee on labour chairman Bhatruhari Mehtab, Odisha skill development and technical education secretary Sanjay Kumar Singh, Odisha Skill Development Authority chairman Subrato Bagchi, National Skill Development Corporation (NSDC) senior head apprenticeship Surajit Ray, labour commissioner Niranjan Sahoo, Odisha Police Housing Corporation managing director Lalit Das, employment director Rasmita Panda, and technical education and training director Raghu G were present.