New Delhi: With the government of India approved the repatriation of union social justice & empowerment Nilam Shawhney to to her State cadre, Andhra Pradesh is all set to get its new chief secretary.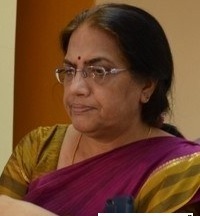 Nilam, a 1984-batch IAS officer of Andhra Pradesh cadre, is going to be the next chief secretary of the Southern State. The union tribal affairs secretary Deepak Khandekar, a 1985 batch IAS officer of Madhya Pradesh, will remain in charge of secretary department of social justice and empowerment till appointment of a regular incumbent to the post.
The Central government Appointments Committee of the Cabinet (ACC) has approved repatriation of Nilam Sawhney to her parent cadre on the request of State government. The competent authority has approved assignment of additional charge of Deepak Khandeka.