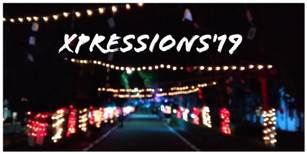 Bhubaneswar: Curtain came down on three-day cultural extravaganza Xpression of premier Xavier Institue of Management, Bhubaneswar (XIMB), here on Sunday. Popular singer Mika Singh belted out Hindi and Punjabi numbers making the closing night a culmination of exitement that prevailed the three day.
The last yet most-awaited day of the fest had a plethora of events on its platter, such as Jack Of All Trades ( A National Level Case Study & Simulation Game Competition), Inquizzitive (The Flagship Quizzing Competition), Ad-Valorem (A Business Ideation Competition), MPower (A Marketing Based Business Event), Paint@XIMB ( National Level Painting Competition), Thirkan ( Group And Solo Dance Competition) and The Final Cut (A Short Film Making Competition).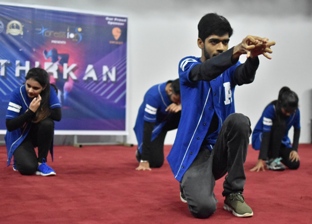 MPower was won by 'Vikings' (Yogesh Kumar, Vivek Mishra, Sourav Saha) of XIMB and the runners up were team 'P10' (Rachit Saxena, Chiranjiv Bal, Gagandeep Singh Bisht) of MICA.
Ad-Valorem was won by team 'Diva Drive' (Shilpa Shrivastva, Sheeba Roberts) of XIMB while team 'Invincibles' (Vaishali Chandani, Sumit Kumar Choudhary, Nishtha Kathuria) from IIM-Visakhapatnam finished as runners-up.
Paint@XIMB saw a clean sweep by ITER, Bhubaneswar in the senior category with Dibyabeena Hota as the winner and Vaishnavi Thakur as runners-up. DAV Chandrasekharpur did an encore of sorts in the junior category as Himansu Sekhar Sahoo pipped Aarya Panigrahi by the closest of margins.
The Final Cut was a veil remover of the social issues still prevalent in India as it showcased a range of ideas via innovative submissions on the theme 'Sangharsh'. Team 'Up To You' from ITER, Bhubaneswar won the first prize while team 'Loyalites' from Chennai went home with the critics` choice award.
Inquizzitive, the annual quizzing event of Xpressions was won by team 'Tall Dark Handsome' (Sampad Pattanaik, Omkar Amrutanshu Siddhant Kamal Nayak) who edged team 'No Name' (Saransh Mohapatra, Prateek Mishra, Ritwik Tripathy) in a nail-biting finish.
Jack of All Trades saw 'Master of None'(Akshay Singh, Akshay Grover, Ashutosh Acharya) showcasing a fine display of tactical maneuvers to outwit the 'Trade Tempests'(Angad Sarangi, Swopna Sarit Nayak, Ayush Patnaik) in an all-XIMB showdown for the top prize.