Bhubaneswar: The two-day Shree Nrutyotsaba 2019 came to an end, here on Sunday. The State culture secretary, Manoranjan Panigrahi, Odissi dance guru Durga Charan Ranbir, chief executive of GKM Odissi Research Centre Sangita Gosain, Bhubaneswar Doordarshan Kendra programme executive Dipti Mishra graced the closing ceremony.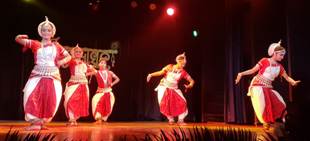 Odissi dance guru Harihara Mohanty, Mardala maestro guru Dhaneswar Swain were honoured by the Shree Dance Academy for their life long contribution to Odissi dance and music.
In the afternoon session of the concluding day, budding dancers enthralled the audience with their promising potential to take the stage in future. Dance guru Manoj Behera's disciples Ankita, Priya and Bhagyashree, guru Manoj Pradhan disciples Meghna Mohanty and Bidisha Basumallik and Shree Dance Academy's young dancers Jaya, Sneha, Srusthi, Satya, Khusi, Shriya and Misti presented a group dance.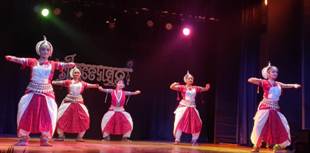 The evening started with Namita Ray's dance drama Ambapalli . It was followed by Padma Shri awardee Illiana Chitarist's Meera Bhajan and Sangita Dash's dance drama Parikhita.
Gayatri Ranbir and Manasi Maiti came up with a duet Mukhari Pallavi while dance guru Gajendra Panda and his troupe presented Yogini Yogarupa.
The Shree Nrutyotsaba came to and end with Shree Dance Academy presenting a group dance Sthai.
The dance items of the evening was coordinated by Shree Dance Academy president Prafulla Patnaik and secretary Namita Ray. Mrutunjaya Rath compared the programme.