New Delhi: The union railway minister, Piyush Goyal, said that the Rourkela-Jharsuguda 101 km 3rd railway line could not be implemented due to illegal encroachers of railway land.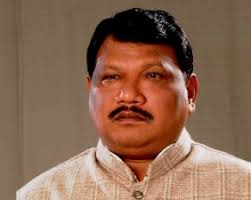 Goyal, while replying to a question from Odisha's Sundergarh MP Juel Oram, told the Lok Sabha on Wednesday, " Due to large scale encroachements (801) in Rourkela-Panposh section on railway land, the construction work for the above railway line has been effected badly and the project is held up."
Rourkela-Jharsuguda 3rd railway line, sanctioned in 2015-16, requires about Rs 1312.97 crore. An expenditure to the tune of Rs 453.94 crore has been incurred by March 2019. In the budget 2019-20, an outlay of Rs 150 crore has provided for the project.
Goyal said, for the implementation of the railway project 801 encroachments have to be removed leading to displacement of nearly 40,000 people of 747 families.
Since there is no provision from railway side for rehabilitation of illegal encroachers of railway land, he said, the State government has been advised to remove the encroachments.