Bhubaneswar: Odisha has registered an upward trend in revenue collections. By the end of October 2019, the total revenue collections has grown by 9% over corresponding period of the last fiscal.
The finance principal secretary, Ashok Meena, told this in the all secretaries meeting held under the chairmanship of chief secretary, Asit Tripathy, here on Friday.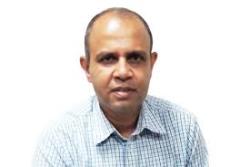 The total revenue has touched Rs 24,909 crore by the end of October 2019.
The revenue generation from own taxes increased by 7.56% with a total of around Rs 17,510 crore against last year's collection of Rs 16,279 crore.
The non-tax revenue collections grew by 12.24% with a total collection of Rs 7,399 crore. The revenue from mining royalty and water rates increased around 11% and 46% respectively. The total collections from mining royalty is Rs6, 054.93 crore against last year's collections of Rs 5,436.54 crore.
Keeping in tune with the revenue generations, the budget utilisation by the end of October 2019 grew around 16% over the last fiscal. The total expenditure by October was 60,848.21 crore against last year's expenditure Rs 52,525.40 crore during the same period.
He said that there has been remarkable progress in avoiding parking of funds by the departments, as a result of which the actual expenditure is getting reflected on the common treasury portal.
In the last all secretaries meeting, the departments were advised to avoid parking of funds.
The chief secretary directed the secretaries to achieve 60% expenditure by December 2019. He also told them not to default in payments of dues and taxes to any authority.
He urged the secretaries to make Odisha a "well governed State" by putting more and more G2C and G2B services online.
"Since many international bodies has applauded Odisha as a happening State, the departments should voluteered to make it a well governed State as well", the chief secretary said.
Development commissioner Suresh Chandra Mohapatra advised the departments to make use of Odisha 4K GEO portal developed by Odisha Space Application Centre and upload all public assets on it for real time monitoring of their progress and maintenance.