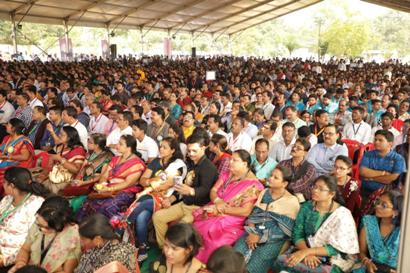 Bhubaneswar: The union minister for petroleum and steel, Dharmendra Pradhan, Sunday urged the alumni of Utkal University to take responsibility to make their alma mater a world class educational institution.
Addressing the Platinum Jubilee function meant for alumni, Pradhan said that the 21st century is the century of knowledge. And, he added, Utkal University will play a leading role in building new Odisha.
"Let us resolve to make the university a world class educational institution", he asserted.
Pradhan promised that he would endeavour to build a modern state-of-the-art auditorium for the Utkal University with Central government fund. He suggested that a research centre for higher studies be established and the university hostels be provided with better facilities.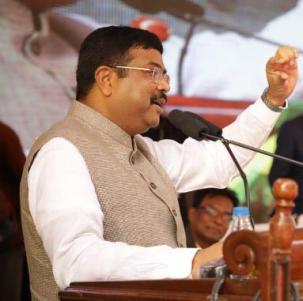 Stating that the alumni should contribute to the Alumni Association Fund, Pradhan suggested that an account be opened in the name of the Association. He donated his one month salary to start the fund.
The meeting which was presided over by the Alumni Association convener Bijaya Patnaik also addressed by food supply and consumer welfare minister Ranendra Pratap Swain, higher education minister Arun Sahoo, former finance ministers Prafulla Ghadei and Panchanan Kanungo. Eminent alumna Prithiviraj Harichandan also addressed the gathering.
Vice chancellor Soumendra Patnaik gave the welcome address. Registrar Dyanidhi Nayak and chairman PG Council Sabita Acharya were present.