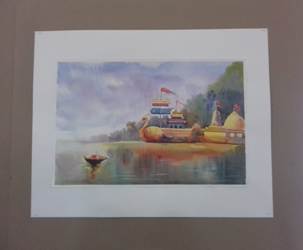 Bhubaneswar: Accomplished sculptor Bipra Charan Mohanty's 92nd Birth Anniversary was observed by Bipra Charan Mohanty Foundation Trust and Odisha Lalit Kala Academy at BK College of Arts, here on Monday.
Former minister and BJD legislator Amar Satapathy, Odisha State Housing Board chairman Priyadashi Mishra graced the occasion as chief guest and guest of honour. Art historian and former principal of BK College of Arts Alekh Charan Sahoo delivered a talk on "Bipra Charan Mohanty: The Gateway of Modern Odisha's Sculpture Art. Odisha Lalit Kala Academy secretary Gajendra Sahoo and BK College of Arts principal Laxmi Kanta Mohapatra graced the occasion.
Fine art exponent Dhaneswar Sahoo, Chandra Sekher Maharana and Braja Kishore Jena were felicitated.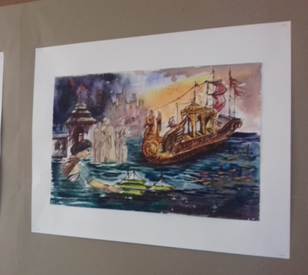 The winners of water colour painting competition –Iswar Kumar Mahanta of Dhauli Fire Art College, Santosh Kumar Jena of Balasore Fine Art College and Pradyumna Maharana of Khallikot Government Art College– were given cash prizes and certificates.
Eminent artistes Sarat Kumar Mohanty, Minaketan Patnaik, Panchanana Samal, Chandan Kumar Samal, Pradip Kumar Patra and Subrat Kumar Mllick paid rich tribute to the great sculptor of the country.
Trustee chairperson Rita Mohanty, trustee members Dhirendra Nath Mohanty, Badal Mohanty and Dilip Kumar Bisoi were present at the occasion.
Report by Aditya Nayak