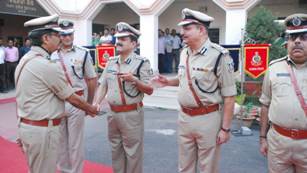 Cuttack: Senior IPS officer Abhay took over as the new director general of police of Odisha, here on Monday. He took salute as a guard of honour was given by police personnel here at the police headquarter.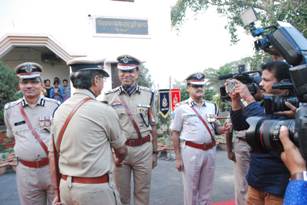 The 1986 batch IPS officer was director National Police Academy, Hyderbad, before the present posting.
The State government, last month, suddenly shifted the DGP BK Sharma and appointed Abhay in his place. Pending Abhay's taking over the new assignment, the government asked senior IPS officer Satyajit Mohanty to remain in-charge DGP.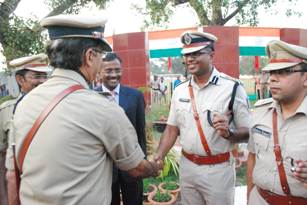 Today, following Abhay's assuming office of DGP, Satyajit has returned as director intelligence.
The new DGP has listed out his priorities:
1. Strengthening the implementation of Mo Sarkar scheme.
2. Odisha Government's 5T initiative.
3. Control and prevent offences against weaker section especially the women.
4. Contain Maoist Menace
5. Drive against organised crimes or mafias.
6. Improving the overall investigation standard.
Photo: Atulya Mohanty