New Delhi: Republic TV editor-in-chief Arnab Goswami has been elected as the president of the News Broadcasters Federation (NBF), the country's largest association of over 78 news channels.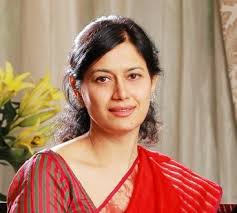 Odisha Television Ltd's co-founder Jagi Mangat Panda has been elected as one of the four vice presidents of the Federation. The other three vice presidents are Kartikeya Sharma of ITV Network, Shankar Bala of Fourth Dimension Media and Prag News CMD Sanjive Narain.
The body of 78 news channels in 14 languages, representing broadcasters from 25 states, met on Saturday to finalise modalities of a self-regulatory organization – News Broadcasters Federation Authority – to bring in transparent self-regulation on content, according to a statement issued by the Federation.The new self-regulatory organization is scheduled to be announced officially by the end of January 2020, it added.