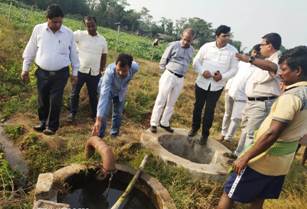 Bhubaneswar: Odisha Lift Irrigation Corporation (OLIC) chairman Amresh Patri Saturday directed the Corporation officials and engineers to expidite the lift irrigation projects works which are supposed to be completed in 2019-20.
Patri, while reviewing the lift irrigation projects undertaken by the Corporation at Cuttack division office of OLIC, said that the chief minister Naveen Patnaik is emphasising on completion of lift irrigation projects for these projects provide water to the farmers for their vegetable and flower cultivation in Khrif and Rabi season.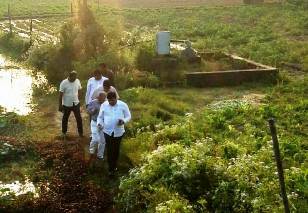 The chairman said he would visit all the LI projects in the State and review their outcome as per the 5T mantras of chief minister Naveen Patnaik. " I will discuss with the farmers about their problems so far as LI points are concerned and will solve those problems with a view to double the income of farmers in the State ", he added.
The review meeting was attended by Choudwar-Cuttack MLA Souvik Biswal, OLIC material procurement and quality control superintendent engineer Manas Ranjan Patnaik, executive engineer Pabitra Parida, SDO Sangram Keshri Das, Ajaya Kumar Mishra, Pabitra Mohan Sahu, assistant engineer Apurba Kumar Sahu, Saroj Chandra Sahu and Bansidhar Das.