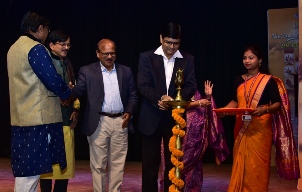 Bhubaneswar: The five-day International Odissi Dance Festival, organised by Guru Kelu Charan Mohapatra (GKCM) Odissi Research Centre in collaboration with the State tourism and culture departments, got off at Rabindra Mandap, here on Thursday. Over 400 dancers from the country and abroad are participating in the Festival.
State culture secretary Manoranjan Panigrahi, director Bijaya Nayak, Guru Ramahari Das, Guru Dhaneswar Swain and GKCM Odissi Research Centre executive officer Sangita Gosain inaugurated the Fesitval with lighting of lamps.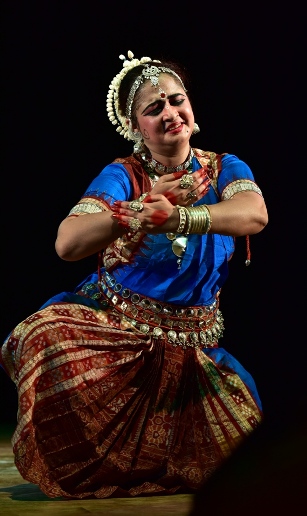 Eminent Odissi exponent Padmashri Aruna Mohanty opened the evening with her solo performance Abhinaya Sansara based on Raag Kalabati in Eke Taali. While Aruna herself has choreographed it, Guru Bijaya Kumar Jena has composed the music.
Mamata Satapathy presented Abhinaya based on Bidagdha Kabi Chintamani's poetry Dheera Ghena Kananare….. Then Delhi-based Odissi dancer Rahul Versene presented pure dance Bada Sthai in Ek Taali. The choreography was by Guru Durga Charan Ranabir.
Suraj Subhramanyam and January Lo performed a duet -Sthai Nrutya- based on Raag Shankara Vharana in Eke Taali.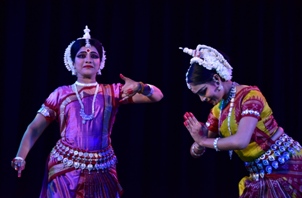 US-based dancer Kakali Paramaguru presented Gandharira Ashirbada on Raag Malika. Choreographed by Guru Durga Charan Ranabir, Gandharira Ashirbada was supported by music composer was Guru Ramahari Das and rhythm player Guru Dhaneswar Swain.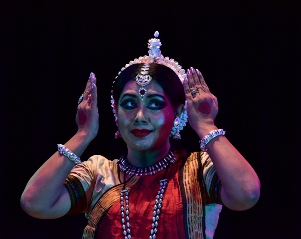 Shreya Aamachi from Japan performed Pallbi on Raag Bageshree. Pallabi was choreographed by Guru Ratikanta Mohapatra and music was Padmashri Late Raghunath Panigrahi.
Odissi duet by Anayana Deb and Isha Chhabi presented Odissi in duet and Shravani Sen and Sanjit Kumar Pradan performed solo.
The opening evening was closed by group dance by the artistes of Indore based dance institute Chandak .