Bhubaneswar: The Nayagarh- Mahipur railway was inaugurated with running of a passenger train from Nayagarh on Thursday. Union petroleum and Steel minister Dharmendra Pradhan dedicated the new line to the nation and flagged off the passenger train on the line.
Odisha agriculture and higher education minister Arun Sahoo graced the flag off ceremony.
Speaking on the occasion, the union minister said that the Khorda Road- Bolangir railway line will be completed by 2023. Dasapalla will be connected by Railway line by 2022.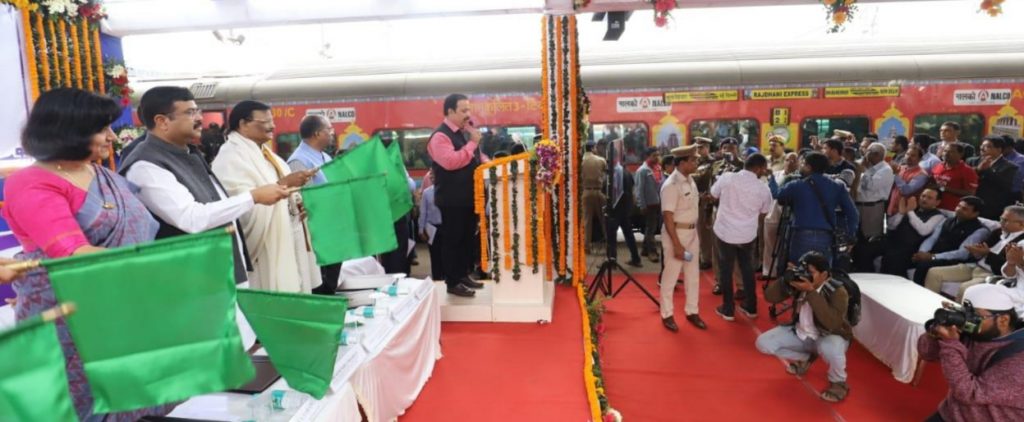 Earlier in the morning, Pradhan flaged off BBSR- New Delhi Rajdhani Exp with branding of Odia Culture & Heritage and introduces unreserved ticket in Odia