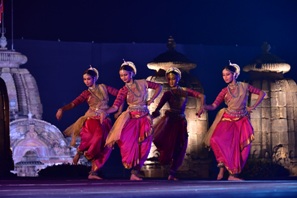 Bhubaneswar: The three-day Mukteswar Dance Festival got off in the premises of medieval Mukteswar Temple, here on Tuesday.
The evening started with a vocal invocation of Lord Shiva by Padmashri Prafulla Kar and his troupe. Legendary singer Kar's son Mahaprasad Kar was leading the choir.

Accomplished dancers from Puducherry Sangita Das enthralled the audience with her performance. She presented Shiva Aradhan and Lakshmi Struti in solo. In abhinaya she enacted the Radha-Krishan love based on the song Ki Sunibi aja….. While Guru Ramahari Das has composed the music, Sangita herself has choreographed the pieces.
Lima Bhola and Arupa Gyatri presented abhinaya in duets on songs Ki nadare… and Shakti Bahu rupa…
Paravati Dutta and her troupe presented Shiva Bandana in mangala charana and Pratibimba. In abhinaya, the troupe presented Puni thare asa… and Sanskrit sloka Om mani Padme hum …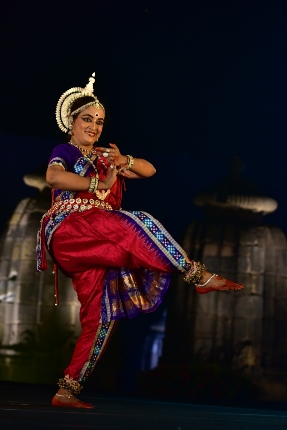 Odisha Tourism Development Corporation (OTDC) chairperson Srimayee Mishra, Padmashri Guru Aruna Mohanty, tourism director Sachin Ramchandra Yadav and chief executive of KCM Odissi Research Centre, Sangita Gosain graced the inaugural ceremony of the dance festival.