Bhubaneswar: Navodaya Vidyalaya Alimini Association of Odisha (NAAO) Saturday organised a Walkathon against plastic use.
Hundreds of present and former students of Navodaya Vidyalaya and others participated in the Walkathon which started from Sahid Nagar and culminated at Master Canteen of Bhubaneswar city. The Walkathon was led by the skating troupe of Utkal Unicorn Group.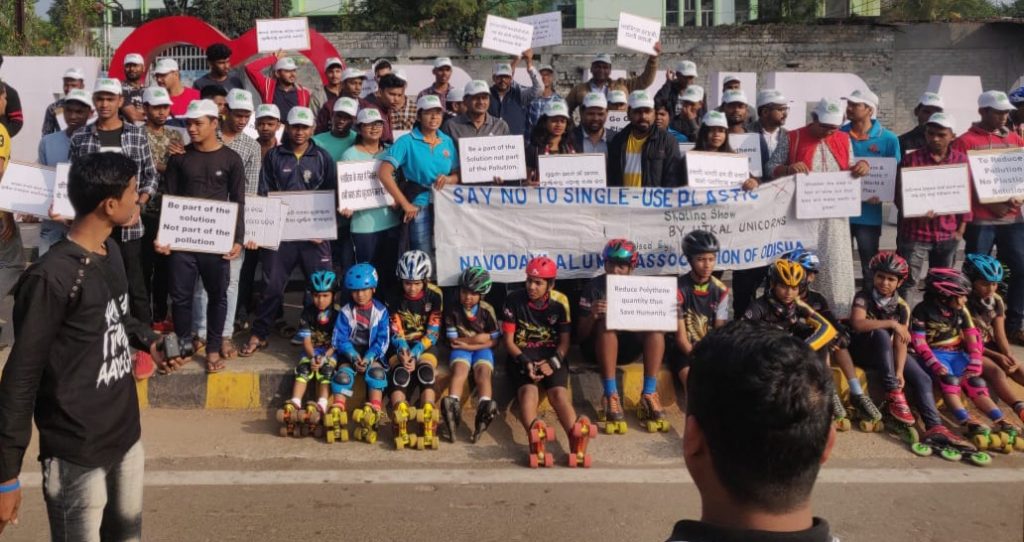 A meeting was organized at Master Canteen where senior journalist Dilip Kumar Bisoi and social activist Linken Subudhi presented certificates to the participants. On this occasion jute bags were offered to public in exchange of polythene and plastic items.