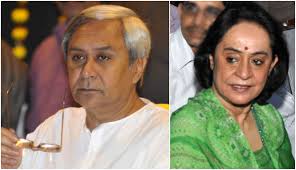 Bhubaneswar: Odisha chief minister Naveen Patnaik is yet to refund his sister Gita Mehta's money. Naveen had taken Rs 15 lakh as a loan from his sister about a couple of years back.
The personl asset report filed by Naveen shows that he still owes Rs 15 lakh to Gita Mehta, who is an eminent Indo-Anglican novel writer.
Interestingly, Patnaik has not disposed of his 1980 model Ambassador car. The asset report mentions about it.
Among the ministers those have submitted their asset reports, Naveen is the richest minister with a total asset value of Rs 63.64 crore as on March 2019. The asset value was Rs 49.24 crore.
Among Naveen's ministers Naba Kishore Das, who is the State health minister, possesses two revolvers and one rifle.