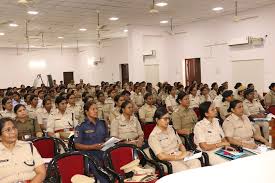 Cuttack: Over 126 police women of all ranks of Odisha Police participated in the country's first State level conference on conference on 'Women in Police', organized by Odisha Police, here on Friday.
The participants deliberated on various gender specific service and welfare issues of women police personnel of Odisha Police and suggested solutions to the issues. The delegates comprised of 4 IPS officers of the rank of ASP to IGP, one SP , 3 Addl SP, 12 DSP, 12 DSP(I/C), 29 Inspectors, 17 SI, 8 ASI, 2 Havildar, 3 Lance Naik, and 48 Constables.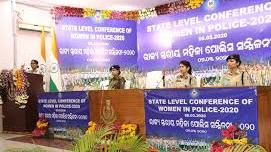 DIGP,WR, Rourkela, Kavita Jalan moderated a session on 'Barriers in career advancement of Women in Police' while Sundergarh SP Saumya Mishra moderated a session on 'Sexual Harassment at work place: Extent of the problem and issues in relief '.
Gajapati SP Sarah Sharma chaired a session on 'Gender Insensitivity in design and issue of uniform and equipments' and Cuttack vigilance SP Aswini Kumari Pattanayak chaired a session on 'Issues of Women Sports Persons in Police'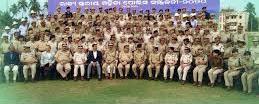 The valedictory session was graced by DGP Abhay as chief guest. The DGP reiterated his commitment to improve the service conditions and working environment of women police in Odisha and promised to look into the recommendations that evolved out of the conference.