Bhubaneswar: Banshidhar & Ila Panda Foundation (BIPF) conferred its 7th Shambhavi Puraskar 2020 on Hiradhara Sahu for his initiative Zilla Jungle Manch in Odisha's Deogarh district.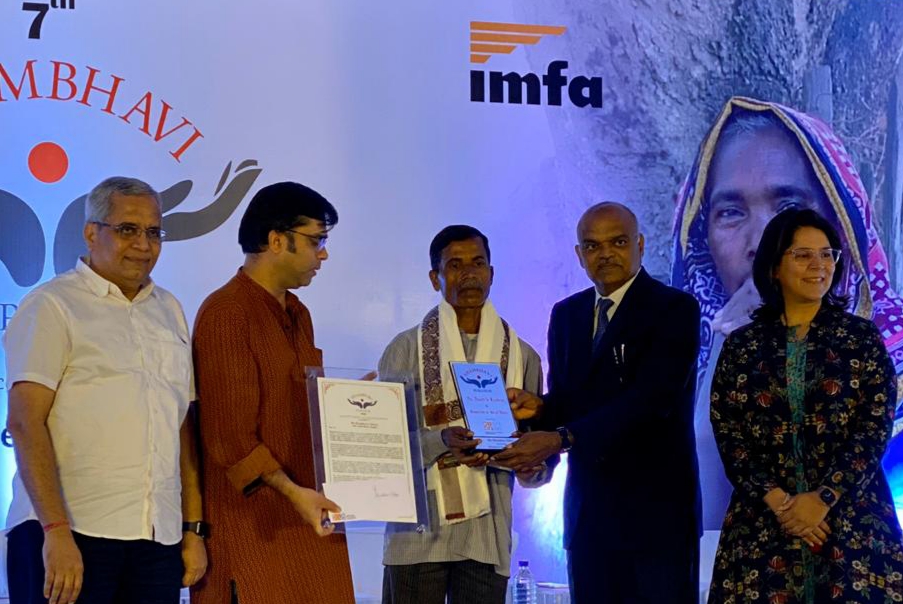 Oxfam India CEO Amitabh Behar and Institute of Chemical Technology, Bhubaneswar, director BN Thorat handed over the Puraskar to Sahu at a function, held here on Thursday. They also handed over the Jury Commendation Certificate 2020 to Anil Pradhan for his initiative in providing education to underprivileged children in rural areas of Cuttack district.
The Shambhavi Puraskar carries a citation and a cash award of Rs 2.5 lakh while the Shambhavi Jury Commendation Certificate carries a citation and a cash award of Rs 50,000.
BIPF CEO Shaifalika Panda said : It takes years of dedication to uplift a genre. At BIPF we believe it is our responsibility to give this cult a dedicated social catalysts a platform to grow further. When change makers get a diss they inspire more to follow altruistic principles.
Amitabh Behar, BN Thorat and jury member GK Nayak, director IIIT Bhubaneswar also spoke on the occasion.
Eminent journalist Rajaram Satpathy, Care India regional programme director Shantamay Chatterjee and Nabard general manager AP Das were the jury members for Shambhavi Puraskar 2020.