Bhubaneswar: Odisha chief minister Naveen Patnaik Sunday joined the country to cheer health workers and doctors engaged in attending Coronavirus patients.
Patnaik also thanked the workers and employees engaged in essential services.
"Thank you angels in human form saving human race," Patnaik said.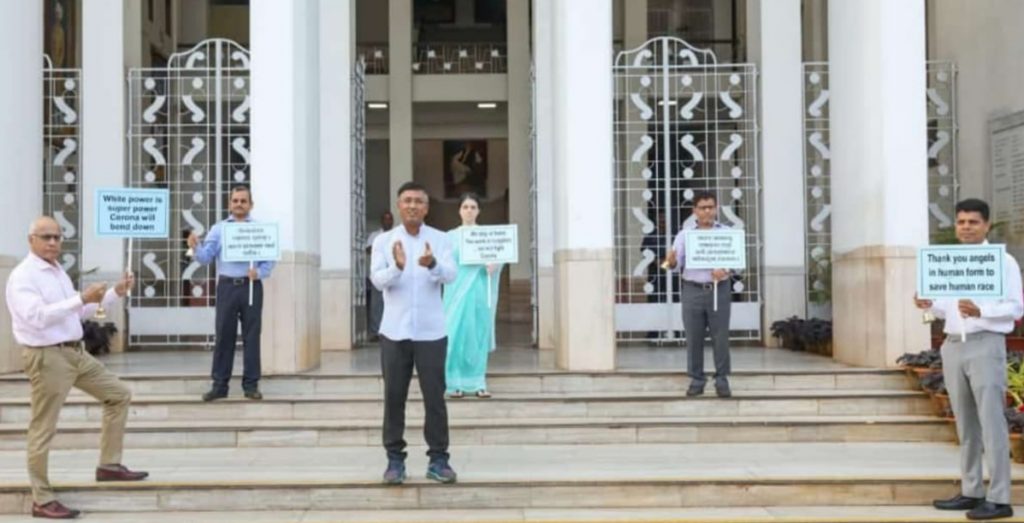 The Odisha chief secretary, Asit Tripathy, development commissioner Suresh Chandra Mohapatra, 5T secretary VK Pandian, health secretary Nikunja Dhal, National Health Mission director Shalini Pandit and Odisha State Skill Development Authority chairman and State spokesman for COVID-19 Subrato Bagchi have joined the chief minister. Standing in front of the State secretariat they are cheering the doctors and health workers and other employees and workers engaged in essential services.