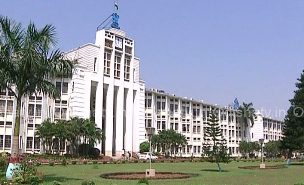 Bhubaneswar: The Odisha government Monday become harsh in enforcing the home quarantine of COVID-19 suspected persons as reports of persons jumping quarantine increased.
In a notification under the Odisha COVID-19 Regulation 2020, the State government has empowered the district collector to paste sticker to restrict the mobility of the residents who have been placed under Home Quarantine. The stickers will mention the duration the quarantine period, the details of the house and the family. Not only that the community will be instructed that no one should visit the marked house.
Restricting the media and publicity, the government has made it clear that no media/press is allowed near the house and no one is allowed to cover any such case in press/media or no one should give personnel details of persons in quarantine in public domain.
The local police will maintain a strict vigil on the quarantined homes, while the IDSP Cell will monitor these homes.
The local authorities will see that there would be no social boycott of the quarantined homes. The authorities will ensure supply of essential food items to these homes, said the government notification.