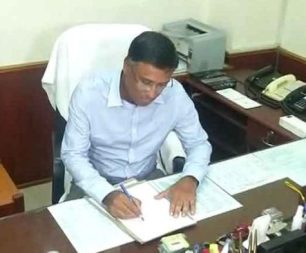 Bhubaneswar: Odisha government has drafted the service of private doctors and paramedics during this COVID-19 crisis.
The government vide it's revenuen & disaster management department order 2123 dated 06.04.2020 has empowered the health department to requisition the services of doctors and paramedics to assist the State government in fighting COVID-19 pandemic.
" And whereas, the health care personnel and resources under the government of Odisha may not be adequate to effectively deal with the situation, it is imperative to require the services of health care personnel available in government departments/ organisations, private sectors and civil society organisations".
"Now, therefore, in accordance with section 22(h) and section 24(g) of the Disaster Management Act, 2005, the State executive committee hereby empowers/ authorizes the principal secretary, health & family welfare department, director medical education & training and director health services to requestion the services of doctors, nursing staff, paramedical staff or anybody having expertise in health care management either from government or private organisations or non-government organisations to assist the government of Odisha in fighting COVID-19 pandemic," said the order issued by chief secretary and chairman of the State executive committee, Asit Tripathy.
The order further said that the personnel whose services will be requestioned shall have to render such assistance as would be required of them.
Meanwhile, the chief minister Naveen Patnaik has appealed all the doctors in the State and in the country to join the Odisha government's initiative to provide telemedicine services to the COVID-19 patients through the dedicated COVID-19 Telemedicine Helpline -14410.