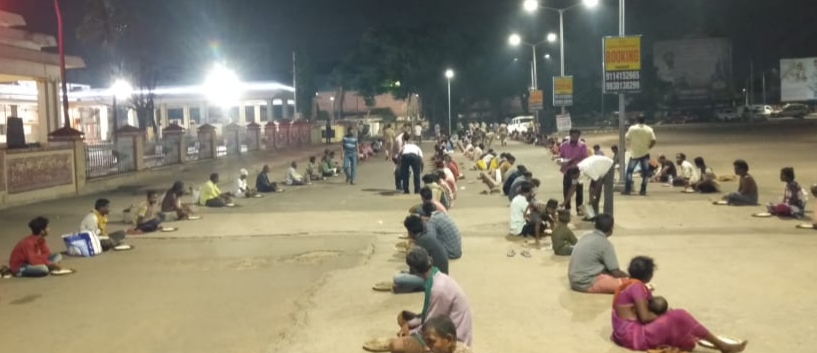 Bhubaneswar: Realising that the extension of Lockdown period till 30th April would make the life of the poor people vulnerable, the Odisha government has geared up it's machinery to support the needy people.
The government has started handing over financial assistance @ Rs. 1500/- to all the registered construction workers as per the promise of the chief minister.
Door to door distribution is being carried on. Labour commissioner of Odisha has clarified that no application for such assistance is required. Beneficiaries have been advised to complain to police station or to administration against involvement of any broker/middleman in this regard.
Social Security Assistance, ration along with special food security allowances to the eligible beneficiaries in every GP have been distributed.

Free cooked food is being distributed in GPs and about 6944 Self Help Groups are actively involved in this arrangement adhering to the rules of Social Distancing and 35,08,096 persons have been provided cooked food till 10th April.

Food and accommodation along with health facilities have been ensured through 2532 camps for around 77,000 'Guest Workers'. These workers are from various states of the country. Any complaint received through Shramik Sahayata Call Centre-18003456703 is being addressed promptly.
On Saturday 3,35,662 destitute and helpless persons have been provided with food in 5433 Gram Panchayats. Similarly, in 114 ULBs 33,645 persons have been provided with food.
Odisha government's chief spokesman on COVID-19 Subroto Bagchi, Principal Secretary, Panchayati Raj and Drinking Water, DK Singh, Commissioner-cum-Secretary of Information & Public Relations Department, Sanjay Singh, and Mission Director, NHM, Shalini Pandit briefed the press on Saturday about steps taken by Government of Odisha for prevention of COVID-19.