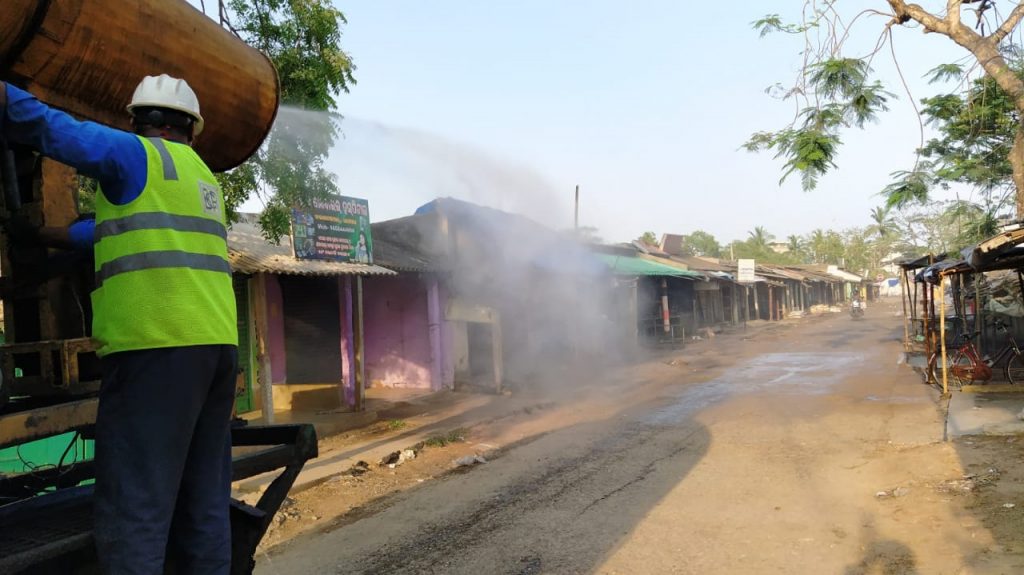 Dhamra (Odisha) : Adani Dhamra Port has launched an awareness programme on COVID-19 pandemic in its peripheral areas. Port staff along with Adani Foundation members participated in distribution of masks, continues to raise awareness in villages with its few of staffs and Adani Foundation members.
Two mobile vehicles were engaged for 15 days from 20th March 2020 in disseminating the information on preventive measures and create campaign on Coronavirus. The vehicles moved in all 87 villages and its hamlets of all 8 GPs.
A mobile health care unit is also running in collaboration with HelpAge India to provide health care and awareness among people. The wellness centre which is establish to provide health care to the villagers in the immediate port periphery was followed maintaining hygiene practices among the villagers visiting the centre for health care services. In addition to this, Adani Dhamra Port has sanitized Dosinga, Dhamra, Jagula, Kaithakhola, Baicha, Karanjmal, Karanpalli, Balimunda and other areas. Adani Foundation officials are distributing masks and hand-washes in villages with corona awareness messages.
As the Port is in operation and handling coal for power plants and steel plants, the port authorities are taking care of the employees and workers.