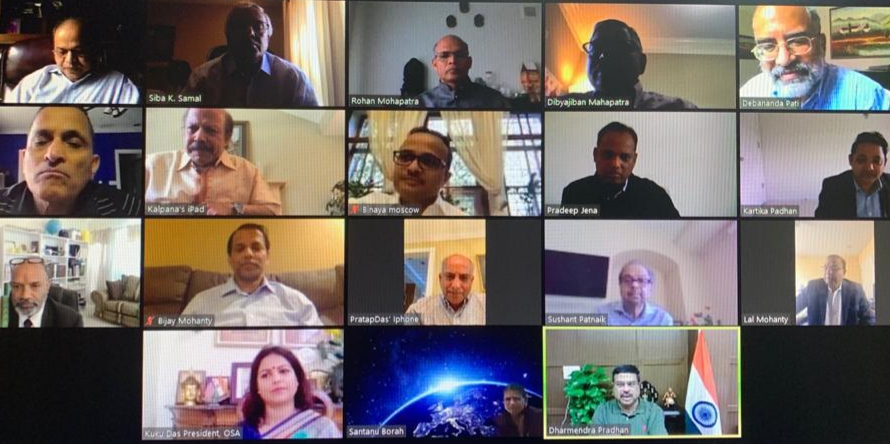 New Delhi: Union petroleum and steel minister Dharmendra Pradhan Sunday urged the Non-Resident Odias (NROs) in US to contribute ideas to take Odisha into a new height of development and prosperity.
Pradhan Sunday connected with 18 eminent Odia personalities from Washington, New York, California, Houston, Florida, San Francisco, Alabama, Minisota in US through video conferencing.
Pradhan said that the eminent NROs in US have assured him that they would contribute to the development of India and Odish in particular.
Senior officer in Indian embassy in US Manoj Mohapatra coordinated the video conference from US. Debanand Pati, Upendra Sahoo and Aditya Samal from Houston, Kuku Das and Debabrata Das from San Francisco, Sushant Patnaik from California, Siva K Samal, Srikant Nayak, Kartika Pradhan, Pratap Das and Manoj Mohapatra from Washington, Pradip Jena from Florida, Dr. SK Das from Minisota, Bhagabat Sahu and Dibyajiban Mohapatra from Alabama , Bijaya Mohanty, Lalatendu Mohanty and Brajaraj Sahoo from New York joined the video conference from their respective cities.