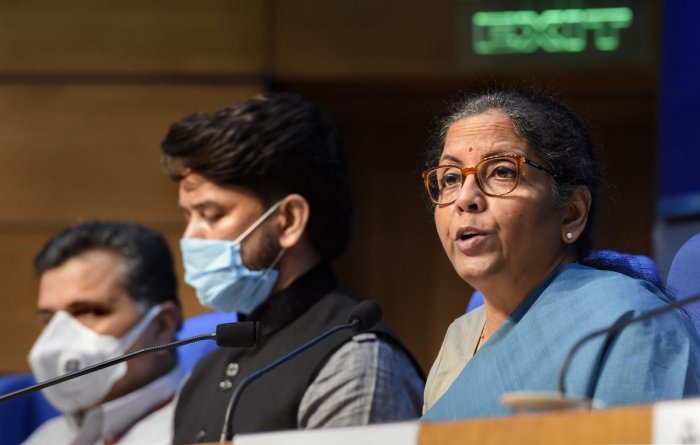 New Delhi: Union finance minister Nirmala Sitharaman Sunday announced that an additional Rs 40,000 crore will be provided for MGNREGA to create additional 300 cross days with a view to provide jobs to the migrant workers those have returned to their villages.
A sum of Rs 61,000 cross has been provided in the Budget 2020-21 for MGNREGA.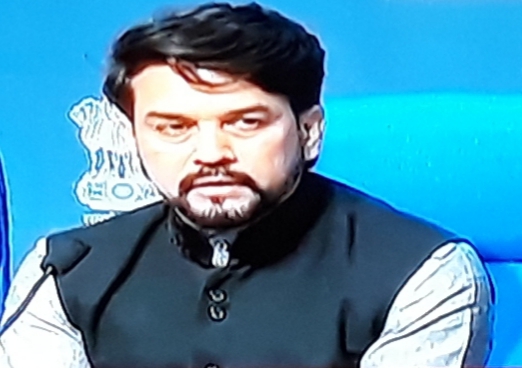 The finance minister, who was addressing the presser along with her minister of state Anyway Thakur, said that the government is coming out with a comprehensive policy for PSUs. She hinted that there would be privatisation and merger of public sector enterprises as only a maximum of four PSUs would be allowed to function in listed strategic sectors.
State Resources: The finance minister said that the borrowing limit has been increased to 5% of GSDP from the 3%. This would enable the States to borrow an additional Rs 4.28 lakh crore in addition to their borrowing limit of Rs 6.41 lakh crore.
Sitharaman said the hike in borrowing limit will be linked with reforms in four sectors- One Nation One Ration Card, Ease of Doing Business, Discom reforms and local body fiscal reforms. She said while 1% hike will allowed for reforms in our sectors and 0.5% will be allowed if a State achieved reforms in at least three of of the four sectors.