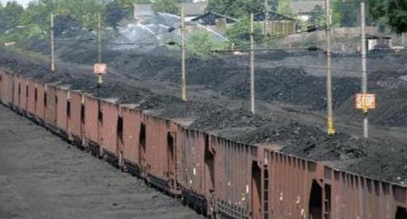 Bhubaneswar: The South Eastern Railway (SER) has changed its rake allotment procedures for iron ore and pallet transportation with a view to make it more transparent.
The SER, in a recent letter to its officials, has laid out new procedure regarding accepting of indents of iron ore and pellets from loading points to ports as well as allotment and supply of wagons. According to the letter, SER would accept maximum five times of the daily loading capacity of the siding for indents of iron ore and pellets for ports with a lead of up to 300 KM. In case of indents for ports with a lead of 301 to 500 KM, 10 times of the daily loading capacity of the siding. There is no restriction on lead of beyond 500 KM.
It may be mentioned here that India Whispers had exposed the unusual practice of cornering the rakes by Kolkata based Rasmi Group thus denying other iron ore mine owners and pellet manufacturers access to port for export. Rashmi Group through its number of shell companies gets allotted rakes from Kharagpur and Chakradharpur railway divisions. Interestingly, as the number of rakes allotted from Kharagpur for Kharagpur-Dhamra Port, the Dhamra route gets crowded. As a result of this the iron ore mine owners and pellet producers on the Chakradharpur-Dhamra Port section were no getting rakes and even if they get rakes they can not tranport due to congestion of Dhamra Port routes. As most of the Odisha iron ore mines in Keonjhar and Sundergarh fall under the Chakradharpur-Dhamra routre, mineral transportation and exports from Odisha got disrupted.
Taking cognizance of the India Whispers report, the SER has changed the procedure of rake allotment.
Meanwhile, JANMAT, an Odisha based NGO working for the welfare of the mine workers, has demanded for ensuring that the company which places indents for the railway rakes should be owner of the material to be transported.
"This in turn will make sure that applicable Goods and Service Tax (GST) is paid and there is no loss to the revenue," said the NGO.
JANMAT has also demanded probes by CBI, ED and SFIO into the transaction of Rashmi Group with railways.