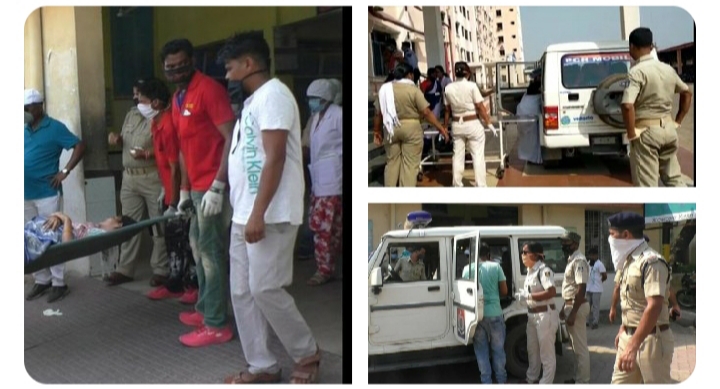 Bhubaneswar: Savitri Bal is the inspector in-charge (IIC) of Jharsuguda police station. But, on Sunday afternoon she was seen in the role of a midwife.
Getting information that a migrant woman travelling in train writhing in labour pain. Savitri rushed to the Jharsuguda railway station to shift the pregnant mother to the hospital.
Such was the situation Savitri could not wait for the ambulance to come. She offered her official vehicle for shifting of the migrant woman.
Bur, it so happen that on the way to the hospital the labour pain became acute and it became unbearable for the pregnant woman. The lady cop played the role of a midwife and helped the woman delivering the child.
The Odisha Police DGP, Abhaya, has praised Savitri for her gesture in his official twitter.
The DGP twitted, "Today afternoon a pregnant lady travelling by Shramik Express developed labour pain. The train stopped n she was taken in police vehicle to hosp. However, she delivered in police vehicle IIC Savitri Bal supervised delivery. raisithe Mother and child are fine in DHH Jharsuguda now".