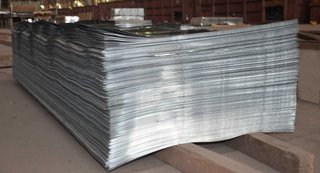 Rourkela: Rourkela Steel Plant (RSP) has started production of 0.35mm thin galvanised plain (GP) sheets. With the production of this critical grade and size of GP sheets, the Plant will be able to cater to a broader market segment.  
The 0.35mm thin GP sheets steel with restricted chemistry is made in Steel Melting Shop- 1 & 2. Thereafter, the slabs are rolled in Hot Strip Mill and passed through pickling line, Cold Reduction Mill (Tandem Mill ) and galvanising lines.
A RSP spokesperson said: This thinner section GP sheets find application mainly in packaging and ducting. In June'2020, the Plant manufactured 62 tonnes of 0.35 mm GP sheets in its the Cold Rolling Mill. The Plant aims at increasing production of this segment of GP sheets.