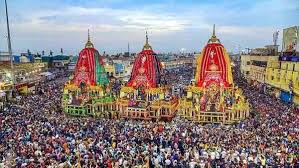 Bhubaneswar: The Odisha chief minister, Naveen Patnaik, has convened an emergent meeting of the State cabinet at 7.45 pm, here on Thursday.
The cabinet is to discuss about the conducting of world famous Puri Ratha Yatra in the back drop of the supreme court staying the annual ritual of the Lord Jaganath this year.
The advocate general, Ashok Parija, working chairperson of the Shree Jagannatha Temple Administration and development commissioner, Suresh Mohapatra, principal secretary law sashikanta Mishra and chief administrator of Jagannath Temple Krishna Kumar will also attend the cabinet meeting today.